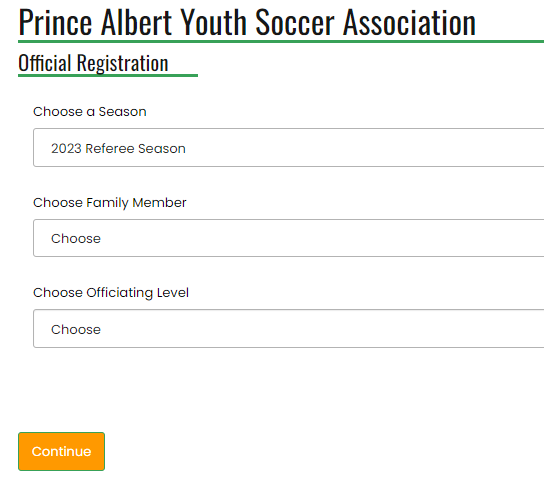 Choose the current season
Add a Family Member, if you have not created one before.
**(Once your information is in, the website will always keep that information so it's important to look over it if addresses, phone numbers etc have changed.
Choose District Referee level
Continue to Waiver/Consent/Acknowledgement page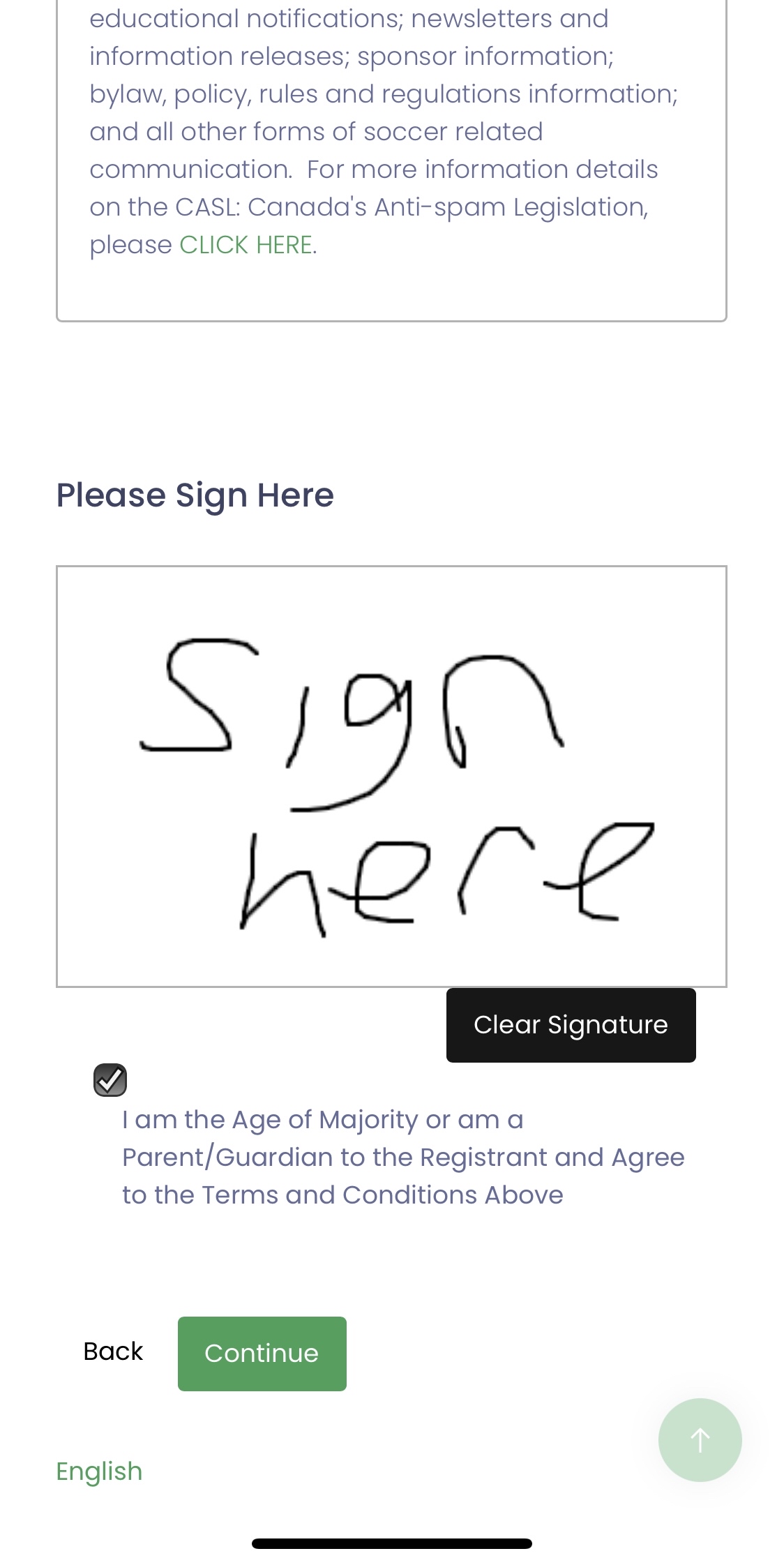 After going over the waiver page, scroll down to the down. Here you will sign and check mark that you have read the waiver/consent page.
Then press continue.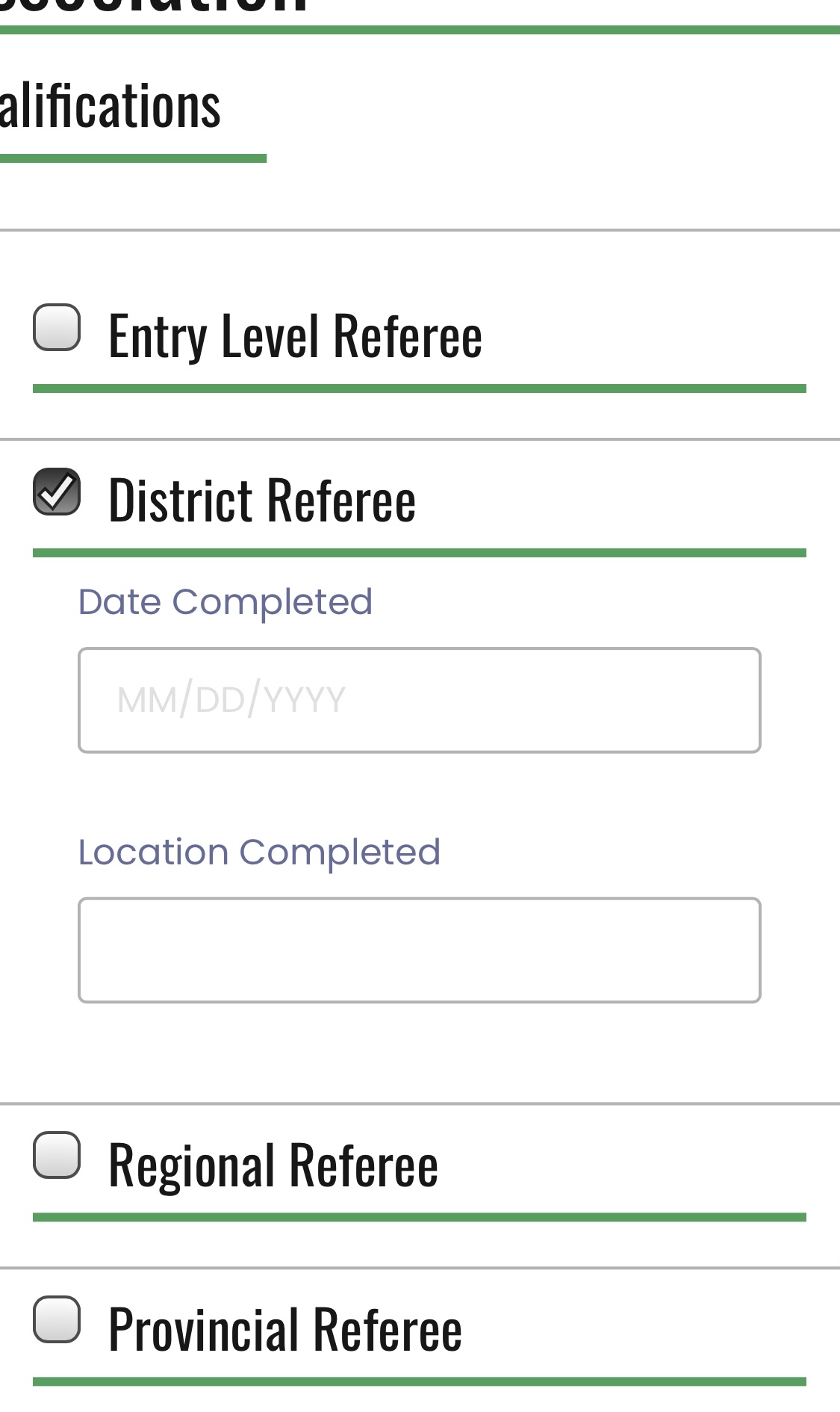 On the qualifications page, please select District Referee and fill in the date completed of your referee course as well as the location the course was held at. This information will be under your account at https://www.refcentre.com/saskatchewan/.